Seussical Jr. – Registration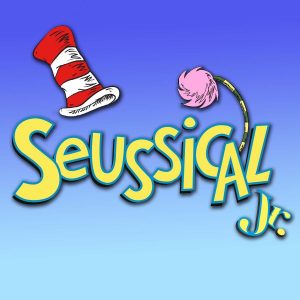 Event Date:
June 17, 2022
Coronado School of the Arts, Islander Arts, and Playground Players Productions present – Seussical Jr.
Students ages 6-17 will have the opportunity to learn all aspects of theatre in this after school theatre program!
Costumes and props will be the responsibility of parents and are kept at a very nominal cost. Several costume pieces and props will be provided.
Each student will receive a complimentary Seussical Jr. T-Shirt to commemorate their experience!
Parents and family members can purchase additional t-shirts to wear and show support for the production!
Parent involvement is highly encouraged!
IYT Student Registration
Registration Data for Islander Youth Theatre program.
Dates and Times:
Rehearsals – Tuesdays and Thursdays
April 12th-June 16th, 4:00pm-5:30pm
Final performance on June 17th at the
Coronado Performing Arts Center
Tickets for the Final Performance available separately.
Purchase Tickets Now