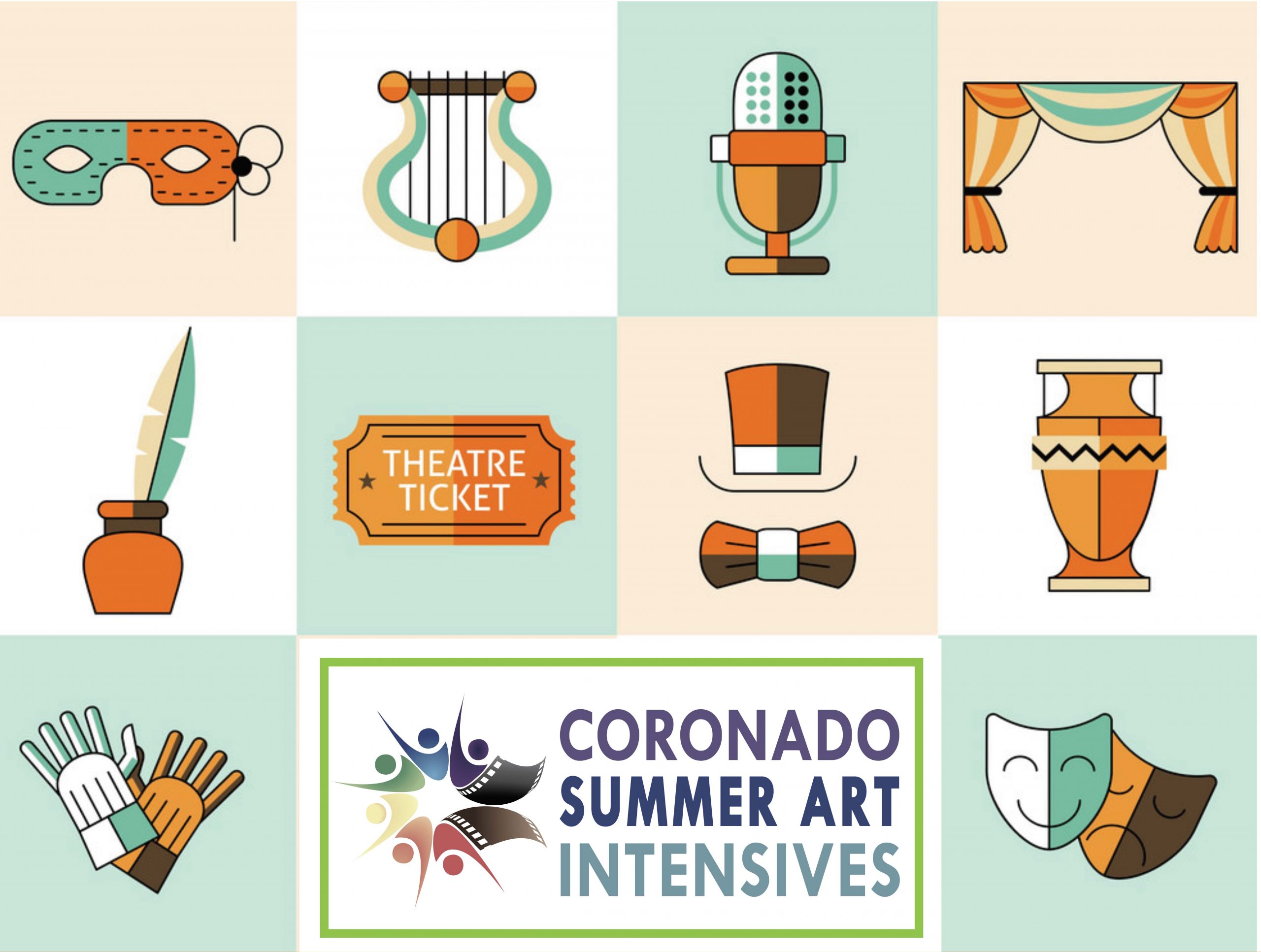 Enroll now in the Summer Intensives!
The Coronado School of the Arts (CoSA) is a nationally acclaimed, award-winning school of the arts located on the campus of Coronado High School in beautiful Coronado, just over the bridge from San Diego.  We are hosting two-week intensives in Dance, Digital Arts, Drama, Visual Art, Ceramics, and new this year a one-week intensive, Theatre College Prep, with some of the most impressive teaching artists in San Diego! We welcome your 13-18-year-old to join us July 6 – 16th for two art-filled weeks of summer fun and creativity!
CoSA Summer Intensive 2-Week Flyer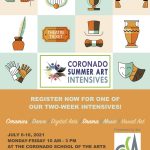 Our two-week programs include:
Dance – Study classical and contemporary dance with a variety of professional teaching artists led by Trystan Merrick.
Digital Arts – CoSa's Digital Arts Intensive will focus on Film.
Acting – Explore the craft of Acting with Fran Gercke, one of San Diego's most accomplished actors.  Click here to learn more!
Ceramics – Get your hands dirty with ceramicist, Suttel Griffin.  Click here to learn more!
Music: Ukulele – Put on a Hawaiian shirt and play with San Diego rockstar, Wil Lopez.  Click here to learn more!
Visual Art – Unleash your visual creativity with acclaimed artist, Deron Cohen.  Click here to learn more.
One week of Theatre College Prep will include:
Selecting the best theatre program for you
Selecting the best monologues to showcase your skills and type
Selecting Audition Songs to show off your voice
Slaying the Dance Audition
Writing a personal essay that reflects who you are as an artist
Mastering the Zoom Interview
Building a Reel
And Much More!!  Enrollment information will be available soon!
Download the flyer for the 2021 Theatre College Prep Program