[vc_row][vc_column][vc_column_text]
Do you have a teen with a certain flair for the dramatic? Give them an opportunity to dive into their craft! Registration is now open for the Coronado Summer Art Intensive in Drama at
cosafoundation.org/summer.
  The Drama intensive, along with intensives in Dance, Digital Art (Film), Music, Visual Art, and Ceramics, will be July11-22 in the Coronado School of the Arts facilities at Coronado High school.
We are lucky to have a real superstar teaching our Drama intensive this summer. Introducing: Fran Gercke!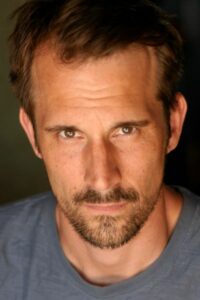 Francis Gercke is the co-founder and artistic director of Backyard Renaissance Theater, the recipient of the 2019 San Diego Critic Circle Award for Outstanding Achievement by a Small Theater. Prior to that, he co-founded and served as the artistic director of New Village Arts in Carlsbad from 2001 through 2006. Francis has also received the San Diego Critics Circle Award for acting and directing. He has been a faculty member at Palomar College for 15 years and has taught privately through ActorsApproach since 2008. A graduate of the Actors Studio Drama School at the New School for Social Research, he has worked as an actor and director in New York, Los Angeles, San Diego, and regionally as well.
[/vc_column_text][/vc_column][/vc_row][vc_row][vc_column][vc_btn title="ENROLL NOW" style="custom" custom_background="#f7941d" custom_text="#ffffff" align="center" el_class="but-dream btpcenter" link="url:https%3A%2F%2Fwww.cosafoundation.org%2Fevents%2Fcosa-summer-intensive-2022%2F|title:Enroll%20Now"][/vc_column][/vc_row]