The warm weather has us pumped for summer! Looking for something fun for your teen to do in July? Registration is now open for the Coronado Summer Art Intensives. Intensives are open to all teens and take place in the Coronado School of the Arts facilities at Coronado High School! This year, we are offering 2-week intensives in Dance, Drama, Ceramics, Visual Art, Music and Digital Art from July 5-16. We are also offering a 1-week Theatre College Prep Intensive for theater students who are ready to begin prepping for college auditions.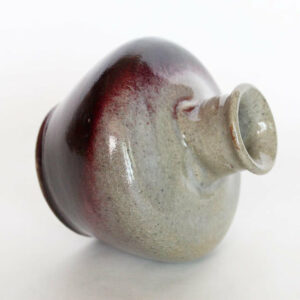 This week, we're excited to introduce our ceramics instructor, Suttel Griffin!
Suttel Griffin has been working in the ceramic arts for 10 years in the southwest region. Starting his craft in San Diego, his junior year of high school, Suttel was enamored by the vast application of ceramics. He continued pursuing his knowledge at Northern Arizona University working under three master potters learning the extensive history of pottery. His focus was on the many techniques involved in the processes of atmospheric firings. His work is inspired by ancient Chinese traditions and the nature he finds himself surrounded by. Working, in tandem, to seek peace and to teach patience to others. Suttel is a student of the arts first and foremost; he spends just as much time in the research and application of ceramics as he does creating. His work exemplifies a balance between utilitarian ideals and fine arts.