[vc_row][vc_column][vc_column_text]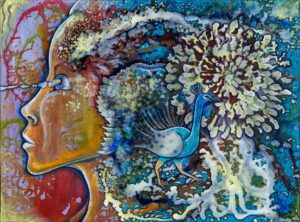 We're excited to introduce this year's Visual Art instructor: Deron Cohen!
Deron Cohen, a San Diego native, has shown his paintings extensively in galleries and venues throughout San Diego County. Most recently, he had a one man show at the Encinitas Public Library in May 2016. Along with his gallery shows, Deron has been painting live and showing his work at festivals across California. You can see his work online at www.deroncohen.com.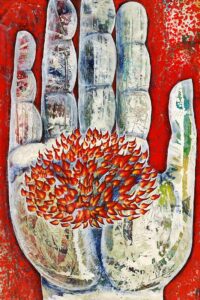 Deron helped found Paint Night Group, a group of artists originating in San Diego that have been collaborating together for the past 20+ years. They have shown as a group all over San Diego and in 2006 had a show at Gallery 4 in Amsterdam. Paint Night Group recently showed at the 2009 Beyond the Borders International Contemporary Art Fair in San Diego and collaborated on a mural at San Diego Art Fair 2014.
Along with his painting career, Deron has created magazine illustrations, done graphic design work, and taught others how to express themselves creatively through art. He has been creating curricula for children's art programs and teaching them, most recently through Arts For Learning San Diego. Deron has also been teaching adults how to paint for the past 15 years with different companies and studios in San Diego as well as through his own workshops and private classes both in person and from around the world via webcam. Deron received a Bachelor in Fine Art from UCLA in 1994.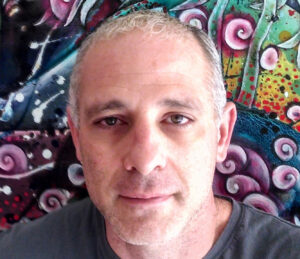 ARTIST STATEMENT:
I paint stories that I make up as I go along. Love, War, Peace, Spirit, Nature, Birth, Life, Death, the Mind and the Universe dance with each other in a vivid explosion of color. Imagination runs wild and is made real in these images. Imagination is an infinite vessel filled with all our knowledge and everything else that will ever be. The images I create are designed to find a crack in your consciousness, to seep into your mind and spark your imagination.
[/vc_column_text][/vc_column][/vc_row][vc_row][vc_column][vc_btn title="ENROLL NOW" style="custom" custom_background="#f7941d" custom_text="#ffffff" align="center" el_class="but-dream btpcenter" link="url:https%3A%2F%2Fwww.cosafoundation.org%2Fevents%2Fcosa-summer-intensive-2022%2F|title:Enroll%20Now"][/vc_column][/vc_row]