The following article was featured in the September issue of Coronado Magazine as part of a special segment devoted to Art in the Time of Covid-19
Later this month, the Coronado School of the Arts (CoSA) will begin its 25th year of educating emerging artists on the campus of Coronado High School.  Or rather, they will begin training student artists in the virtual classrooms which make up secondary education in today's Corona-virus world. Last March, CoSA's six conservatories – Classical and Contemporary Dance; Digital Arts; Instrumental Music; Musical Theatre and Drama; Theatre Production, Design, and Management; and Visual Art – took their arts training classes on-line. CoSA's professional teaching artists made the transition to the virtual classroom appear seamless, but many hours of planning and research went into the revised lesson plans they brought to their daily sessions. Like students throughout the world, CoSA artists faced the heartache of cancelled performances, recitals, and concerts. But, like artists everywhere, CoSA's students and faculty have continued to create and take inspiration wherever they can in these challenging times.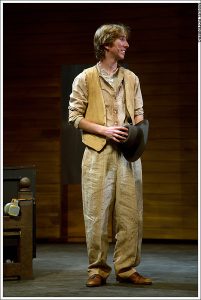 CoSA began with the vision and passion of one woman. In the mid-1970's, a young English teacher relocated to Coronado and Coronado High School with a newly-minted teaching credential and a passion for the arts. Kristine McClung had grown up as a Marine Corps "brat", a lifestyle familiar to many students in the Coronado Unified School District. Her parents, who had backgrounds in the arts, supported her passion for theatre and she was often the instigator in her group of friends for 'putting on a show'.  By the time she was in the 8th grade she was regularly directing performances outside of school and wherever the family was stationed, she knew she would find a group of like-minded friends in the arts.
These childhood experiences led her to approach her work with added empathy for her students and their families. She quickly realized that although CHS excelled academically and athletically, there was a segment of the student population which was overlooked. She immediately began looking for a way to engage these disenfranchised students. She noticed that they flocked to the immensely popular visual art class being offered by a colleague. Would they flourish if there were greater offerings in the arts at CHS?  Her personal experience told her that they would. She was asked to begin teaching a drama class, then to direct a play each year – and yes, the students participated and loved it. During this time, she forged what would be a lifelong friendship and collaboration with Margaret Wright. Dr. Wright served as head of the English department at CHS, yearbook advisor, and – for many years – president of the Teachers' Union. Margaret agreed that there existed a need to reach a segment of the student population currently underserved and pledged her support to the effort.  The two began exploring options with the backing of the school and district administrations.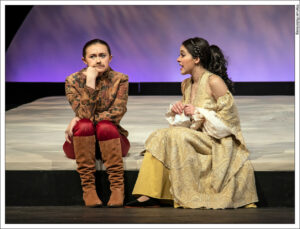 It took almost 20 years and countless late-night hours to formulate a plan for a conservatory-style performing arts 'school within a school'.  Most performing arts schools in the state began as magnet schools which operated independently from any other institution, but Kris felt strongly that it was important that the new program leverage the value of exemplary academics coupled with conservatory-style training in the arts. She and Margaret began writing grant after grant, followed by rejection after rejection, and consulting with other directors of schools of the arts throughout the state.  Finally, they succeeded and received start-up funding through a Specialized Secondary Programs Grant from the California Department of Education.
In the fall of 1996, forty-five emerging artists became the first class of the new Coronado School of the Arts. The school was founded on the twin pillars of encouraging artistic creativity and striving for academic excellence. The pre-professional arts conservatory was intended to serve students throughout San Diego County and pledged to offer a nurturing environment focused on individual growth, opportunity, and diversity. This achievement would not have been possible without the tremendous support of both the District and School administrations, as well as countless friends, students' families, and of course, the students themselves.
A year later in 1997, through the efforts of Frank and Susan Nageotte, parents of two CoSA artists, as well as many others, the CoSA Foundation was formed as a 501(c)(3) to assist the District in funding the programs offered through CoSA. The goal of the Foundation was and continues to be to support CoSA through fundraising and increasing public awareness of CoSA and its programs. Over the years, Career Technical Education (CTE) grants, Perkins grants and other funding have helped the school increase its faculty, curriculum, and facilities, which are unsurpassed in public or private education in San Diego County.
Kris McClung stepped down as CoSA Director in 2009, succeeded briefly by local actress and instructor, Kate McKnight. In 2011 Shane Schmeichel, current CHS Principal, relocated from the upper Midwest to assume the CoSA directorship and serve as CHS Assistant Principal.  In 2018, Shane advanced into the principal's office and CoSA dance teacher and choreographer since 2006, Tiffany Bouchard, became the CoSA Director and CTE & VAPA (Visual and Performing Arts) Coordinator. In 2020, Tiffany moved on to pursue other opportunities and this fall Catherine Burling, CHS Assistant Principal, will assume administrative guidance for CoSA.
Over the past 25 years, many things have changed in academia and the arts, but CoSA's core values have remained constant: Art enriches life by nurturing self-awareness, self-confidence, and an individual's identity; A first-class arts education should be available to all who seek it; Arts education fosters respect and support for individuality and creativity; and lastly, We respect and care for all members of our diverse community and we honor our commitments. CoSA and the CoSA Foundation have plans (and contingency plans due to COVID) to celebrate the 25th year at CoSA through the academic year. Our goal remains to support and grow CoSA as the premier public arts conservatory in San Diego County providing quality education to the most talented and promising arts students throughout the region.
To find out more about CoSA or the CoSA Foundation and plans for our 25th Year Celebrations, or to donate in support of CoSA, please visit CoSAFoundation.Org.